Ponzu sauce is a Japanesecondiment and marinade. It is made with soy sauce, rice vinegar, and citrus juice and has a delicious salty-sweet flavor. Ponzu sauce has a watery consistency and a bland taste. But is there a substitute for ponzu sauce that can work as fine as it?
This sauce is perfect for adding a citrusy flavor in your dishes! However, if you cannot find ponzu sauce in your local grocery store, don't worry – there are plenty of substitutes that you can use instead! Read on to understand more.
What is ponzu sauce?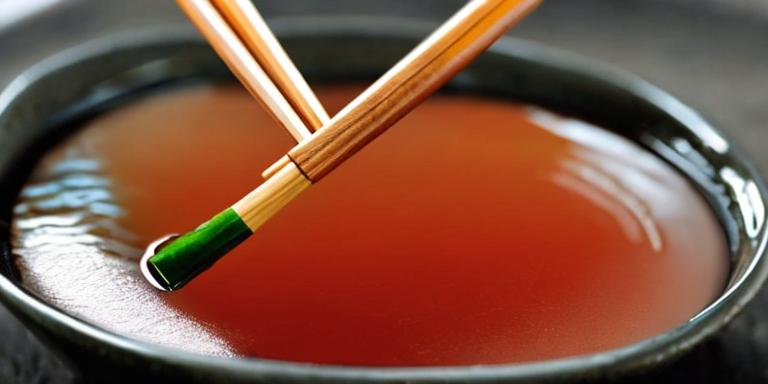 Ponzu sauce is made from citrus juice, sugar, salt, and soy sauce. The ingredients used in manufacturing vary depending on the region. Japanese people use this sauce as a dip for shabu-shabu, a dish of sliced meat and vegetables boiled in water. Grilled fish, dumplings, and sashimi are other great foods you can dip in ponzu sauce.
Related Topic:
11 Great ponzu sauce substitutes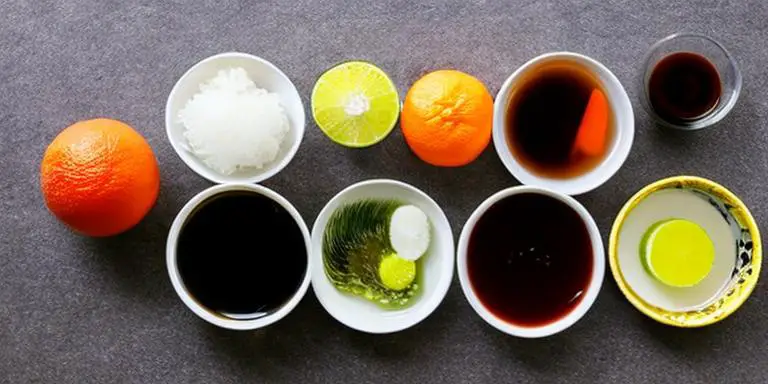 Even though ponzu sauce can be found in Japanese stores, sometimes finding it can be hard. So if you can't find it, here are some substitutes you can use instead and still give your dishes the flavor they need!
1. Soy sauce
If you're looking for a substitute but still want the salty taste to come out, use soy sauce as an alternative in the same quantity as ponzu. It has a similar consistency and color, perfect when marinating meat. Soy sauce is rich in protein and great for persons with hypertension issues.
Soy sauce, however, does not have the sour taste of ponzu, but you can add the sour kick by adding some vinegar to the mix. To do that, add soy sauce and vinegar in a bowl in the ratio of 3:1 (the ratio will depend on how sour you want it to be).
Add some little more vinegar if it isn't sour to your liking. If the sauce gets too sour, add mirin or some sugar to reduce it.
2. Lemon or lime juice
Another great substitute for ponzu sauce is using lemon or lime juice in the same ratio as you would with ponzu. Lime juice is blended from lemons and has low acidity and a sour taste that will give your food that zing it needs. Plus, they're both really easy to find, so you won't have any trouble using them as a substitution. Mix it with water till it attains the desired sourness! Be careful as too much lemon juice can overpower your dish.
3. Orange juice
If you're looking for a sweeter alternative, orange juice can do the trick. It has a fruity taste that will give your food a citrusy flavor similar to ponzu sauce. Orange juice is delicious and healthy, too, with its vitamin C content.
The fruit has many health benefits like lowering cholesterol levels in the body and improving blood flow, which can help prevent heart disease or stroke. Make sure that you use fresh oranges instead of the boxed or canned variety to get the best results. You can add it to your cakes for a sweet-smelling fragrance.
To use orange juice, use a teaspoon of the juice to replace 3 drops of ponzu sauce for baked foods. You can even press the orange and add it into the food for the citrus smell and flavor.
4. Sake
Sake is a Japanese alcoholic beverage made from fermented rice. Sake is known for its high alcohol content and strong flavor profile that makes it ideal for drinking while eating something flavorful like raw fish.
Its nutty and fruity aroma brings out the best in your pork, chicken, and even drinks.Stew a cup of sake for a cup of ponzu sauce with your foods to complement them to whole new levels.
5. Rice vinegar
If you don't like the taste of sake, try this Japanese condiment instead! Rice Vinegar is made from fermented rice and water with a little bit of sugar added in at the end for sweetness. It has less alcohol content than sake but still has that strong, sour flavor.
It is also gluten-free, so it's great for people with dietary restrictions. Rice vinegar is often used in dressings and marinades for its unique taste. It can also substitute for other kinds of vinegar. Give it a try the next time you're looking to add a little something special to your dish, in the same quantity as ponzu sauce.
6. Yuzu kosho
Yuzu kosho is a Japanese condiment made from yuzu rinds andchili peppers (green). It's usually served as an accompaniment to grilled meats or seafood dishes because it has extraordinary flavors. Yuzu kosho can also be used in sashimi dishes.
Measure a spoon of yuzu kosho to substitute 2 teaspoons of ponzu sauce. However, this ratio will depend on the amount of food you are cooking.
7. Worcestershire sauce
Worcestershire sauce is a British condiment first created in the early 1800s. Worcestershire sauce is made from fermented anchovies, water, sugar, and spices like cloves, allspice, and tamarind. It has a strong flavor and can substitute for ponzu sauce in most cases.
It's especially good for adding a savory flavor to meat dishes like steak or ribs. However, have in mind that Worcestershire sauce might include other flavors that can distract the flavor of ponzu sauce.
8. Seaweed
Another great accompaniment to your grilled meats or seafood dishes is seaweed. It can be used as a dip, sprinkled on top of food, or mixed with sauces. Even though people see seaweed as something that can't be utilized, it is quite nutritious and has no fats or calories.
There are many different types of seaweed available, and they all have their own unique flavors. You can find them at most Asian supermarkets or online. If you're adventurous,give them a try! You will be surprised at how delicious they are.
9. Mentsuyu
Mentsuyu is a Japanese dipping sauce made from dashi, soy sauce, and mirin. It has a savory, salty, slightly sweet flavor, perfect for dunking sushi or other appetizers. If you can't find mentsuyu at your local store, you can easily make it at home by combining equal parts soy sauce and mirin with some water.
You can add lemon juice or vinegar for that sharp taste to make it richer. 2teaspoons of mentsuyu can replace a teaspoon of ponzu sauce.
10. Nam Prik Pla
Nam prik pla is a Thai dipping sauce made from fish, garlic, cilantro, and chilies. It has an umami flavor that makes it perfect for dunking sushi or other appetizers. It has a perfect blend of sweetness, saltiness, and sourness to complement your dishes well.
11. Shoyu
Commercially produced ponzu sauces have this compound in them. It is used in stabilizing the sauce and extending its useful life. Its flavor profile is quite similar to ponzu sauce's and can serve as a marinade. For an acidic taste, add in some lemon juice or vinegar to your liking.
A teaspoon of ponzu can be substituted by one and a half shoyu. Ensure you also give the shoyu time to cook, especially if you added it into vegetables.
Related Topic:
Homemade ponzu sauce substitute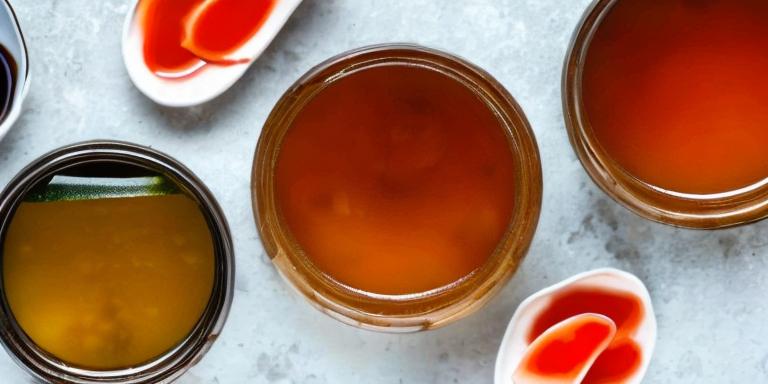 Making some homemade ponzu sauce is quite possible. It is not so simple making it, but you can achieve it. Follow this recipe for some homemade ponzu sauce substitute.
What you will need
½ cup soy sauce
¼ cup citrus juice-lemon /lime
12'' Kombu
3 tbsps. bonito flakes
3 tbsps. rice vinegar
1 tbsp. mirin
Directions:
Mix all the ingredients in a pan and leave them at room temperature for 12 hours-preferably overnight. You can also heat them under low heat. If you are heating, exclude adding the citrus juice to the mixture in this step.
Remove the pan from heat and add the citrus juice.
Strain the kombu and bonito flakes from the mixture.
It's now ready to use or stored in the refrigerator.
Tips:
Freeze the sauce into ice cubes and use them when needed.
If you marinate chicken with this sauce, do not let it marinate for more than 6 hours. fish dishes should marinate for 30 minutes.
If you marinate chicken with this sauce, do not let it marinate for more than 6 hours. fish dishes should marinate for 30 minutes.
Serve this sauce with steamed or grilled fish dishes for a tastier dish.
Use this sauce in salads. use ½ cup ponzu sauce to a ¼ cup oil for a perfect dressing.
Frequently asked Questions
How long can ponzu sauce substitute last?
It can last up to a week when refrigerated and up to 2 months when frozen. But make sure that you thaw it before using it.
The difference between ponzu sauce and soy sauce?
Ponzu sauce is a mixture of soy sauce, citrus juice, and mirin. On the other hand, Soy sauce is made from soybeans and salt. Ponzu sauce has a light, citrus-like taste, perfect for marinades. Soy sauce is a mixture of soybean fluids and salt with richer and spicier flavors.
How can I use ponzu sauce?
Ponzu sauce can be used in many ways. The most famous method of using it is a dip for shabu-shabu, raw fish and sashimi. It can also be used as a dressing for tataki (a way of preparing fish in japan); ponzu is also an excellent basting sauce and marinade.
What are the different types of ponzu sauce?
Ponzu sauce is the original ponzu and has a light yellow color. However, ponzu sauce may contain additional flavors that might even change color.
Raw ponzu sauce is made from fresh ingredients, but it's pretty rare to find. It is made with fresh lime juice frozen to preserve its flavors.
This ponzu sauce contains kombu dashi (a type of seaweed) and soy sauce, which give it a dark color and a rich umami flavor.
Yuzu is a Japanese lemon with floral flavors of mandarin oranges and grapefruits. Depending on where it is manufactured, this variety might also include kombu dashi and bonito flakes.
You will find this sauce without any difficulties. It usually contains soy sauce, vinegar, citrus, sugar, salt and spices. Soy sauce gives it a deep dark color.
This ponzu sauce usually contains ground sesame in it. The sesame adds in a nutty flavor, perfect for dips.
Video: How To Make Ponzu Sauce
Final words
With the above substitutes, you'll never have to worry about being without your favorite ponzu sauce. When added to your dishes in the correct measurements, they just taste as fine as ponzu itself. Don't forget to taste as you incorporate them to your dishes to get that perfect taste.